About Craig Smart
Craig Smart is a fully-qualified electrician with experience in all areas of domestic and commercial electrical works. During his electrician training he won Apprentice of the Year for his college and was also submitted for a national electrician Apprentice of the Year competition. He completed his electrician training a year ahead of schedule due to his dedication and the quality of his workmanship.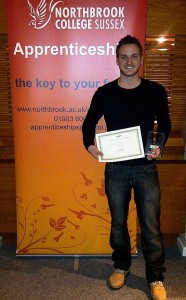 He remained employed as an electrician with the company he trained with for a number of years before setting up Smart Choice Electrical Services. During his employment he gained a lot of electrical experience in large commercial projects as well as domestic electrical work. These included electrical works in supermarkets, multinational companies in London, prestigious domestic properties and hospitals. He holds a current CRB as well as IPAF, CSCS and ECS qualifications.
The company is registered with Stroma competent person scheme, so you can be assured that all electrical work will be of the highest standard. The company associates with a number of other quality electricians and other trades, so no matter how large the project, we will be able to provide the staff to complete it in a timely manner.
Craig prides himself on his professionalism and his courtesy. He will always respect you and your property as he understands how important it is to trust those that are coming into you home. As a homeowner, a husband and a father he appreciates the importance of fitting his electrician services around your family and work life, wherever possible.
Craig is involved in a number of charity works through the company and personally. He raised the money to build a well in Cambodia through The Mad Monkey Clean Water scheme. He also is a keen fitness enthusiast and runner.